Selbstverständlich nachhaltig
Die nachhaltige Produktion bei Stephan Boya ist seit der Gründung der Marke eine Selbstverständlichkeit.
Die tägliche Zusammenarbeit mit unserem Team in Deutschland sowie unseren Lieferanten und Produzenten in Nepal und der Mongolei ist geprägt von Vertrauen, Transparenz und gegenseitigem Respekt.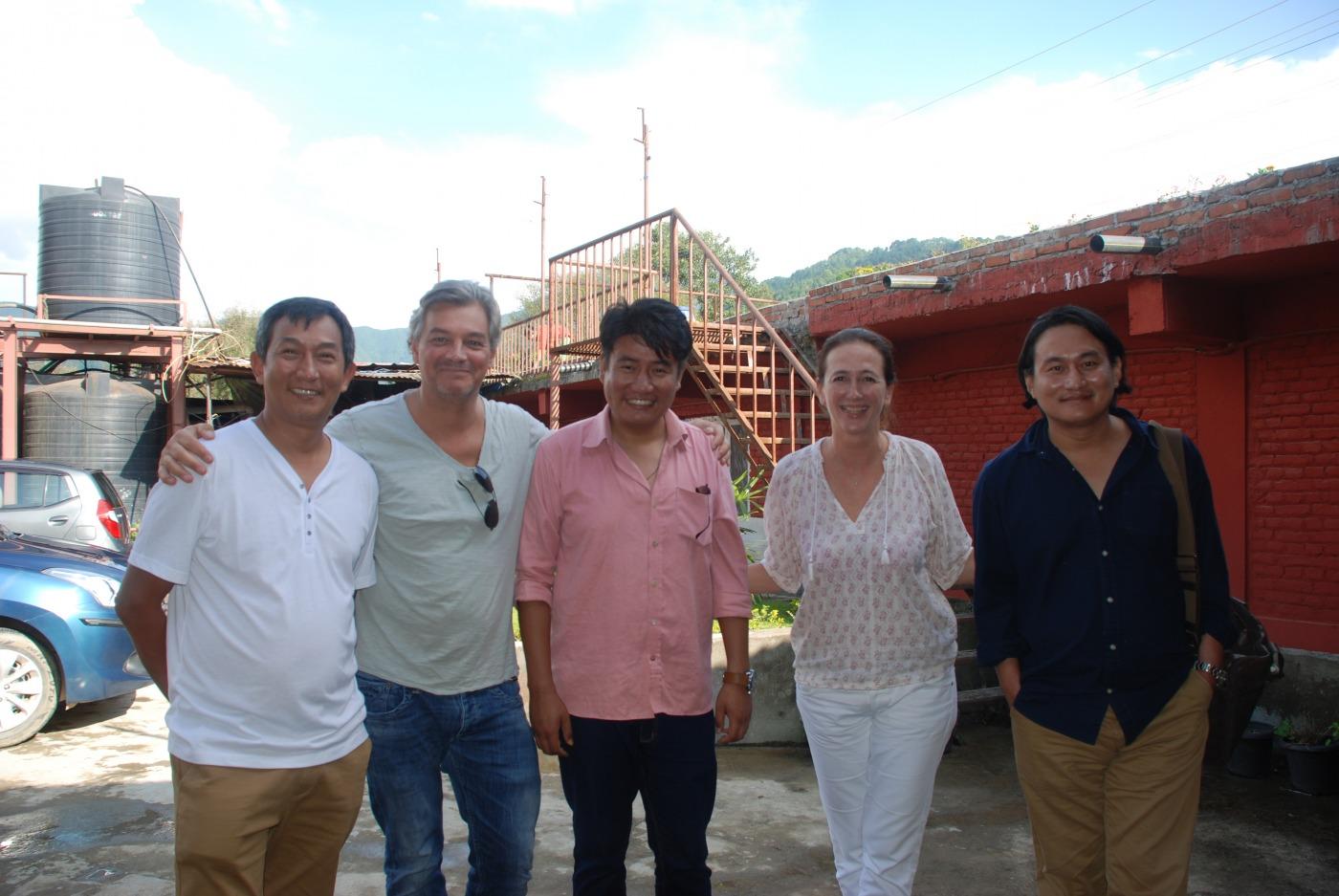 Jedes einzelne Kollektionsteil wird in Hamburg mit Liebe und Passion gestaltet und anschließend in einem Familienbetrieb in Nepal außerhalb von Kathmandu gefertigt. Wir achten auf faire Arbeitsbedingungen für die Mitarbeiter in der Produktion und ethische Standards bei der Beschaffung der Garne.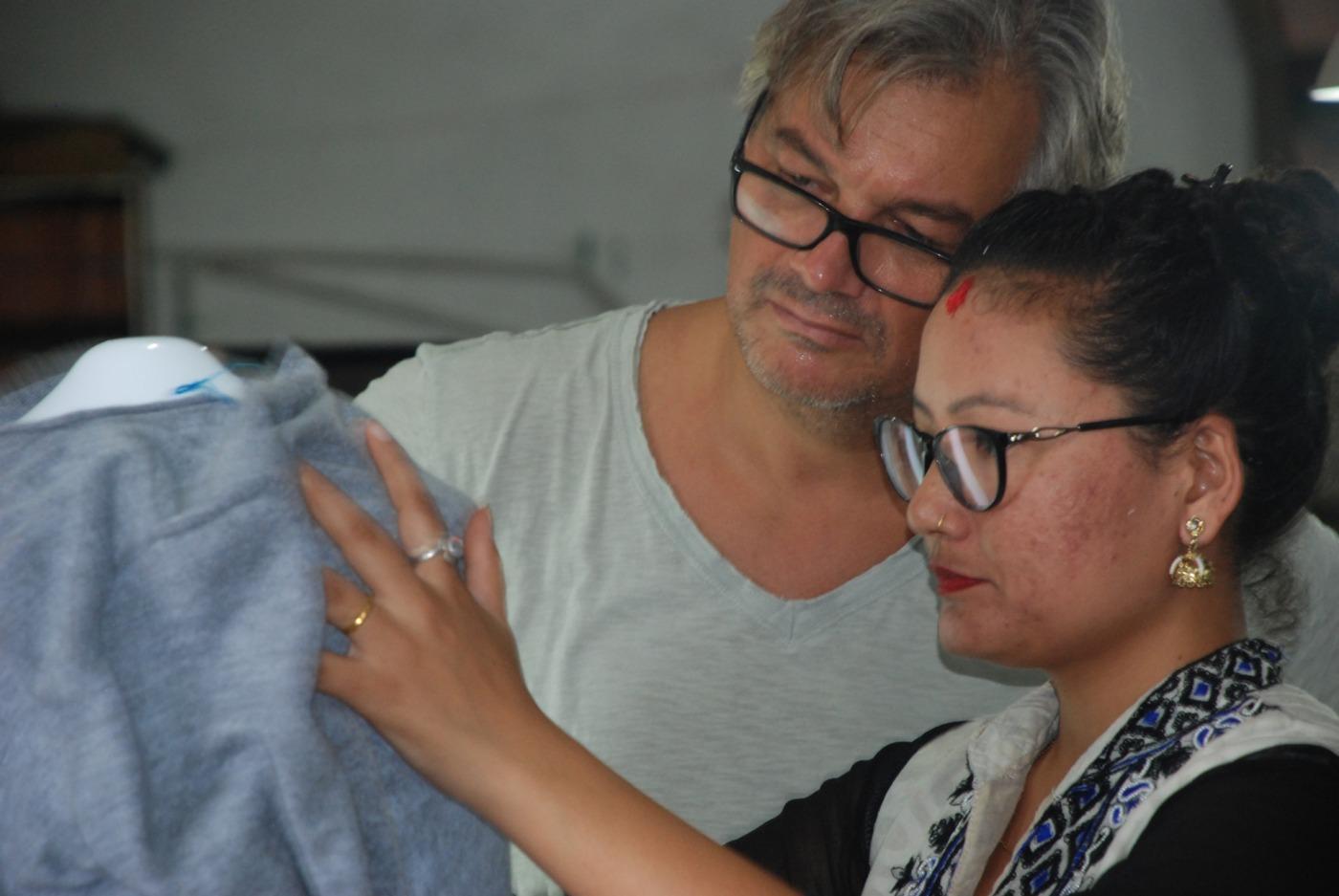 Natürlich sind für uns die artgerechte Haltung der Cashmere-Ziegen und die tierschonende Gewinnung der Garne besonders wichtig. Deshalb haben wir einen Garn-Lieferanten gewählt, der grundsätzlich nur Cashmere aus nachhaltiger Produktion verwendet von Farmen, bei denen die Ziegen dem Tierwohl entsprechend gehalten werden. Wir pflegen einen sehr engen Austausch mit unseren Geschäftspartnern in Nepal und verlangen regelmäßig Herkunftsnachweise für das Cashmere.
Durch unsere Besuche bei den Lieferanten und Produzenten vor Ort haben wir einen guten Einblick und konnten dadurch über die Jahre ein vertrauensvolles Verhältnis zu unseren Partnern aufbauen. Wir sind davon überzeugt, dass wir mit Hilfe einer kontrollierten Lieferkette vom Rohmaterialeinkauf bis hin zum fertigen Produkt die nachhaltige Textilproduktion sicherstellen und die hohe Qualität unserer Produkte garantieren können.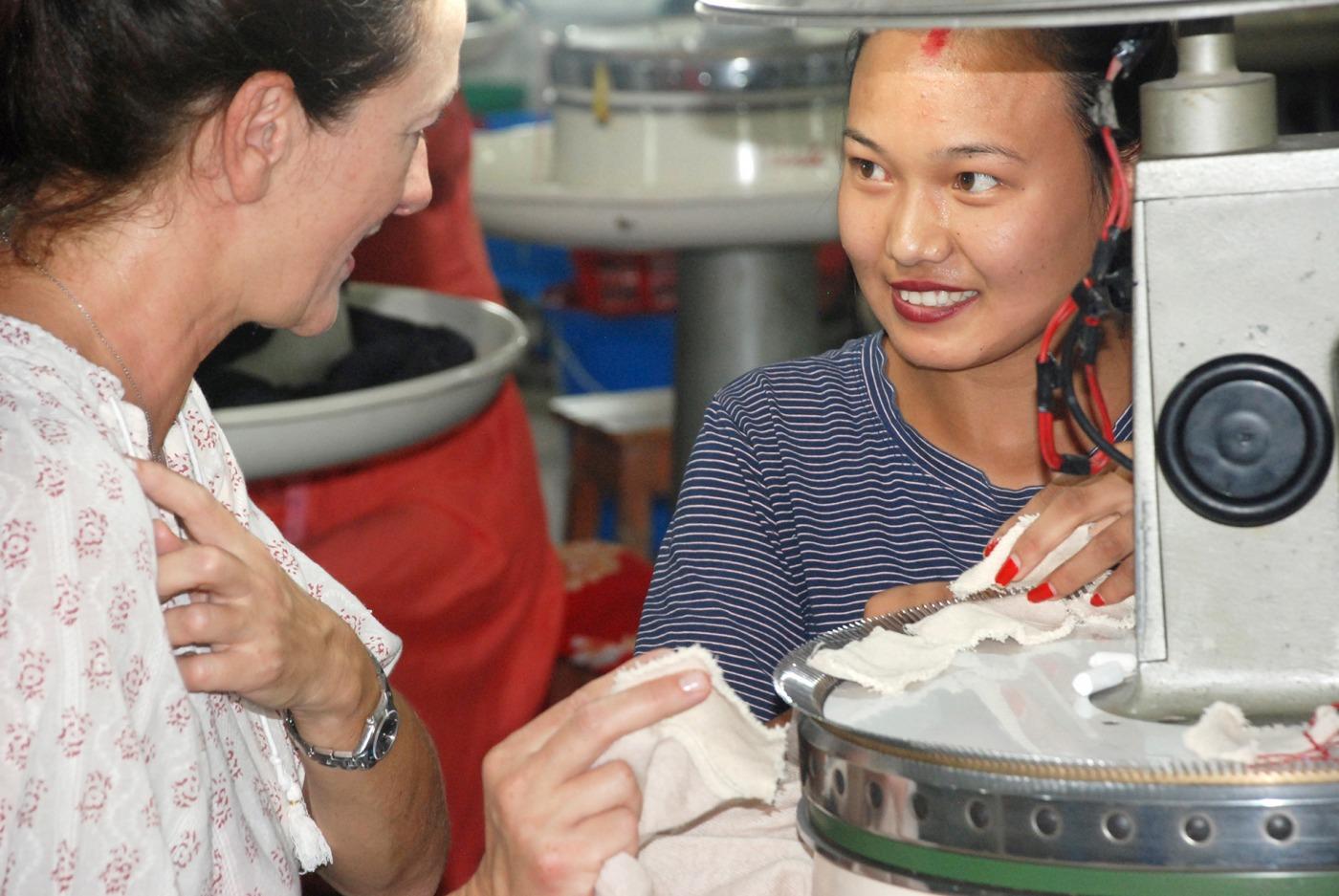 Ganz besonders liegt uns die Unterstützung der Frauen in Nepal am Herzen, denn sie erhöhen mit ihrem Lohn das Familieneinkommen und damit die Chance auf eine gute Schulausbildung für die Kinder. Angemessene Gehaltszahlungen, bezahlte Überstunden, sechs Wochen Urlaub, Schwangerschaftsurlaub und die kontinuierliche Ausbildung der Strickerinnen sind in der Strickerei vertraglich gesichert. Außerdem wird dafür gesorgt, dass die Kinder der Mitarbeiter eine gute Schulausbildung erhalten, mitfinanziert und unterstützt auch durch uns.
Einen weiteren Beitrag zur Nachhaltigkeit leisten wir dadurch, dass wir unsere Cashmere Kollektionen nur nach Vororder fertigen lassen.
Dadurch vermeiden wir Überproduktionen und die Verschwendung wertvoller Ressourcen. Wir finden, dass Nachhaltigkeit bereits beim Entwerfen der Kollektion anfängt, deshalb richten wir uns nicht nach kurzlebigen Trends, sondern entwerfen Lieblingsstücke, die Sie lange begleiten.
Naturally sustainable
Sustainable production at Stephan Boya has been a matter of course since the brand was founded.
The daily cooperation with our team in Germany, as well as our suppliers and producers in Nepal and Mongolia, is characterized by trust, transparency and mutual respect.
Every single piece of the collection is designed with love and passion in Hamburg, and then manufactured in a family business in Nepal outside Kathmandu. We pay special attention to the fair working conditions of employees in production and the ethical standards in the procurement of yarns.
Of course, the species-appropriate keeping of cashmere goats and the animal-friendly extraction of yarns are particularly important to us. That's why we have chosen a yarn supplier who only uses Cashmere from sustainable production from farms where the goats are kept in accordance with animal welfare. We maintain a very close exchange with our business partners in Nepal and regularly request proof of the origin of the cashmere.
Our visits to the suppliers and producers on site have given us a good insight and have enabled us to build up a trusting relationship with our partners over the years. We are convinced that with the help of a controlled supply chain, from the purchase of raw materials to the finished product, we can ensure sustainable textile production and guarantee the high quality of our products.
The support of women in Nepal is particularly close to our hearts, because their wages increase the family income and thus the chance of a good school education for the children. Adequate salary payments, paid overtime, six weeks of holiday, pregnancy leave and the continuous training of the knitters are contractually guaranteed in the knitting factory. In addition, we ensure that the employees' children receive a good school education, co-financed and supported by us.
We make a further contribution to sustainability by having our cashmere collections produced only to pre-order.
In this way, we avoid overproduction and the waste of valuable resources. We believe that sustainability starts with the design of the collection, so we do not follow short-lived trends, but design favourite pieces that will accompany you for a long time.